Booklet Styles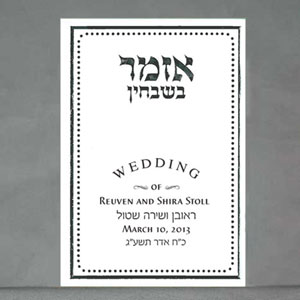 Enjoy a huge array of Benchers
You can choose from benchers with only benching to benchers complete with zmiros and songs. They are all so beautiful it will be hard to choose.
Laminated Styles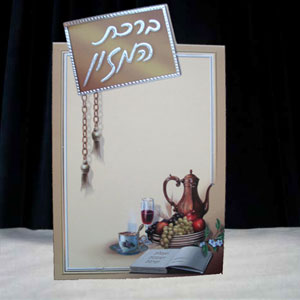 Combine Color and Style here
When just the benching will do and you would like something light choose from our stunning selection of laminated bencher styles.
Mincha/Maariv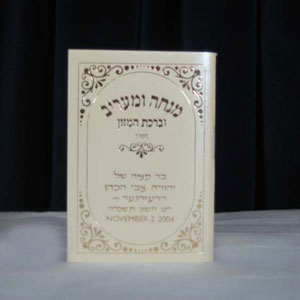 A true gift idea!
Everyone needs one! These Mincha Maariv's are always treasured and used over and over. Keep your occasion alive with these beautiful designs.